The table is approximately 22" tall and 14" in diameter and shown in macawood. It is perfect for a cuppa of whatever suits you. The custom made glass top provides visibility to the wood's beauty and an attractive cover to prevent damage to the finish. It is the perfect complement to your new chair.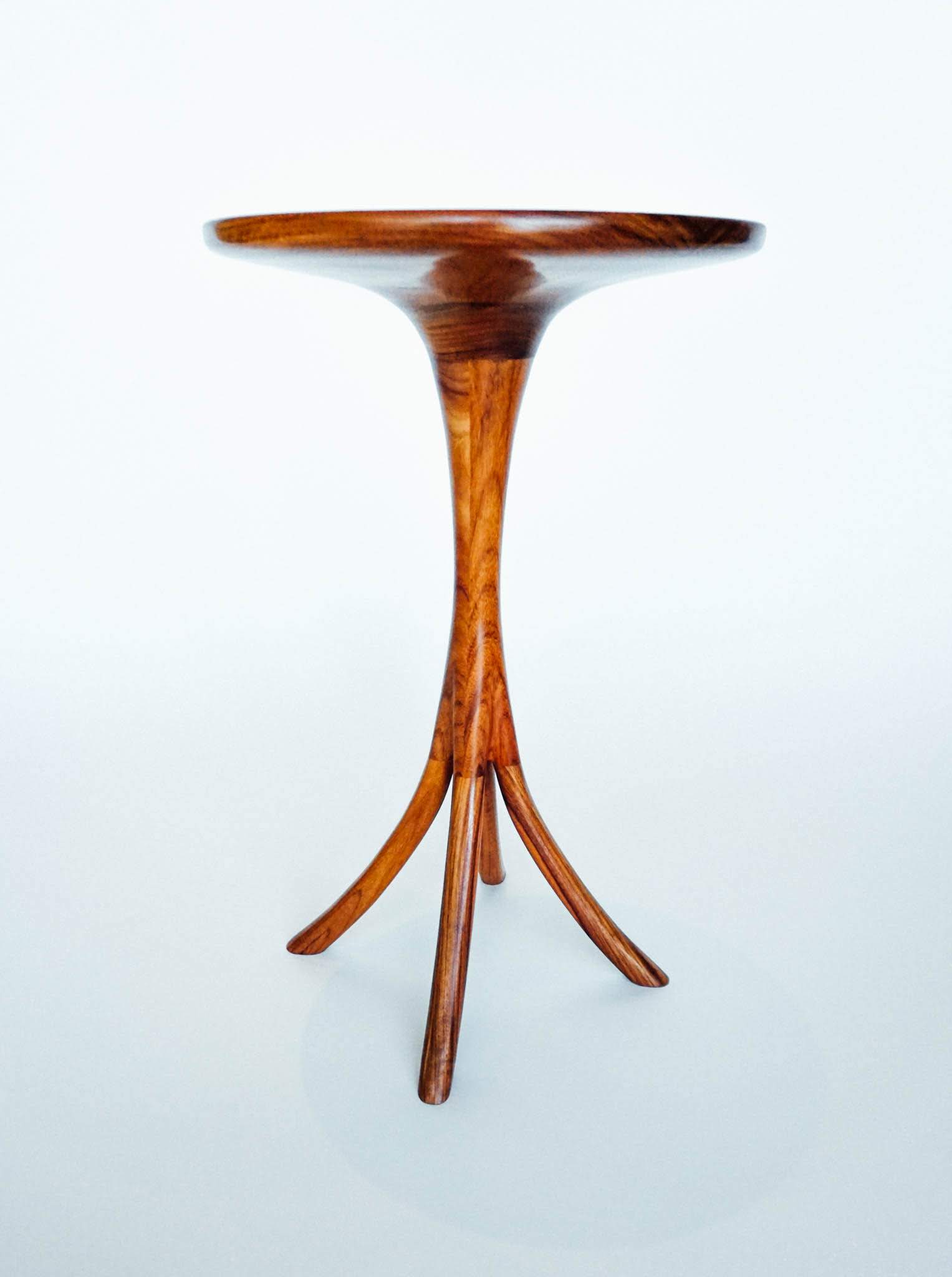 This profile shows the simple organic form of the design.
The top and pedestal are turned on the lathe and joined together. The leg transitions into the pedestal are hand carved to enrich the free flowing organic form.
The top is turned to a thickness of approximately 5/8 inch to provide a delicate look to the table.
Table in macawood with optional antique glass top.
The perfect spot for some reading and relaxation.