Hal Taylor rocking chair
The beauty of form in this chair is immediately striking. The sculpted curves ease transitions from one surface to the next. The flexible back brace system forms to the body and provides exquisite comfort and support. Chair and Tea for Two table shown in black walnut.
This profile shot provides a nice look at the subtle curves in the seat to leg transitions. Also note the maple wood highlight in the rocker. This is a popular but optional feature.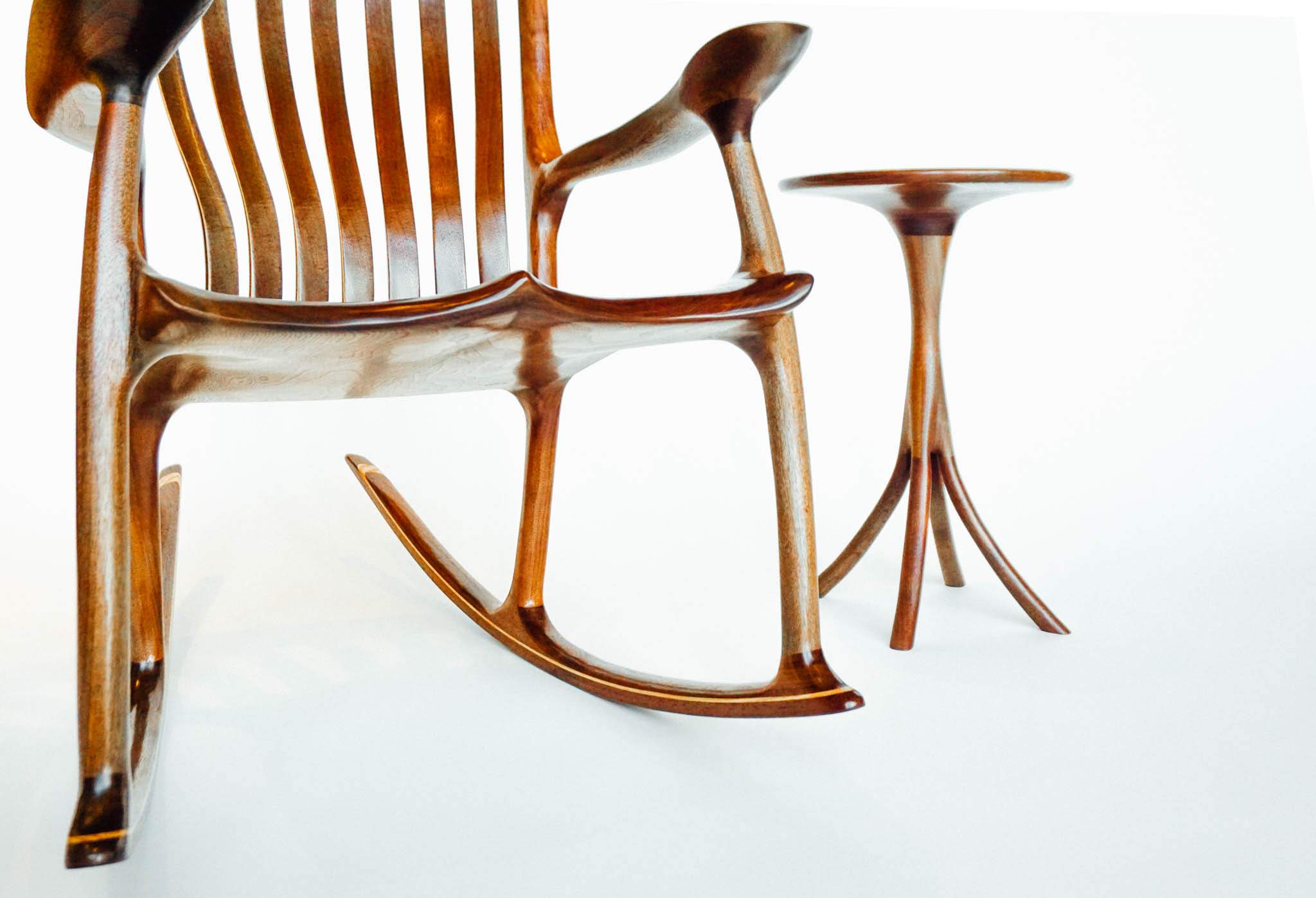 The seat of the chair is sculpted for maximum beauty and comfort.
This chair is in macawood with a sapwood highlight in the center of the headrest and seat. This is an option preferred by some clients.
Profile of macawood chair. Note the ebony plugs for the headrest and the shallow curve in the underside of the seat.
The thin profile of the seat and arms provides a more contemporary look to a traditional piece.
This photo highlights the sapwood detail in the headrest, back braces and seat. All the wood is carefully grain matched for beautiful symmetry.
The flexible back brace system is the key to comfort. The braces flex and conform to the shape of the occupant. Each brace is made of six pieces glued together in an ergonomic shape to support the lower back.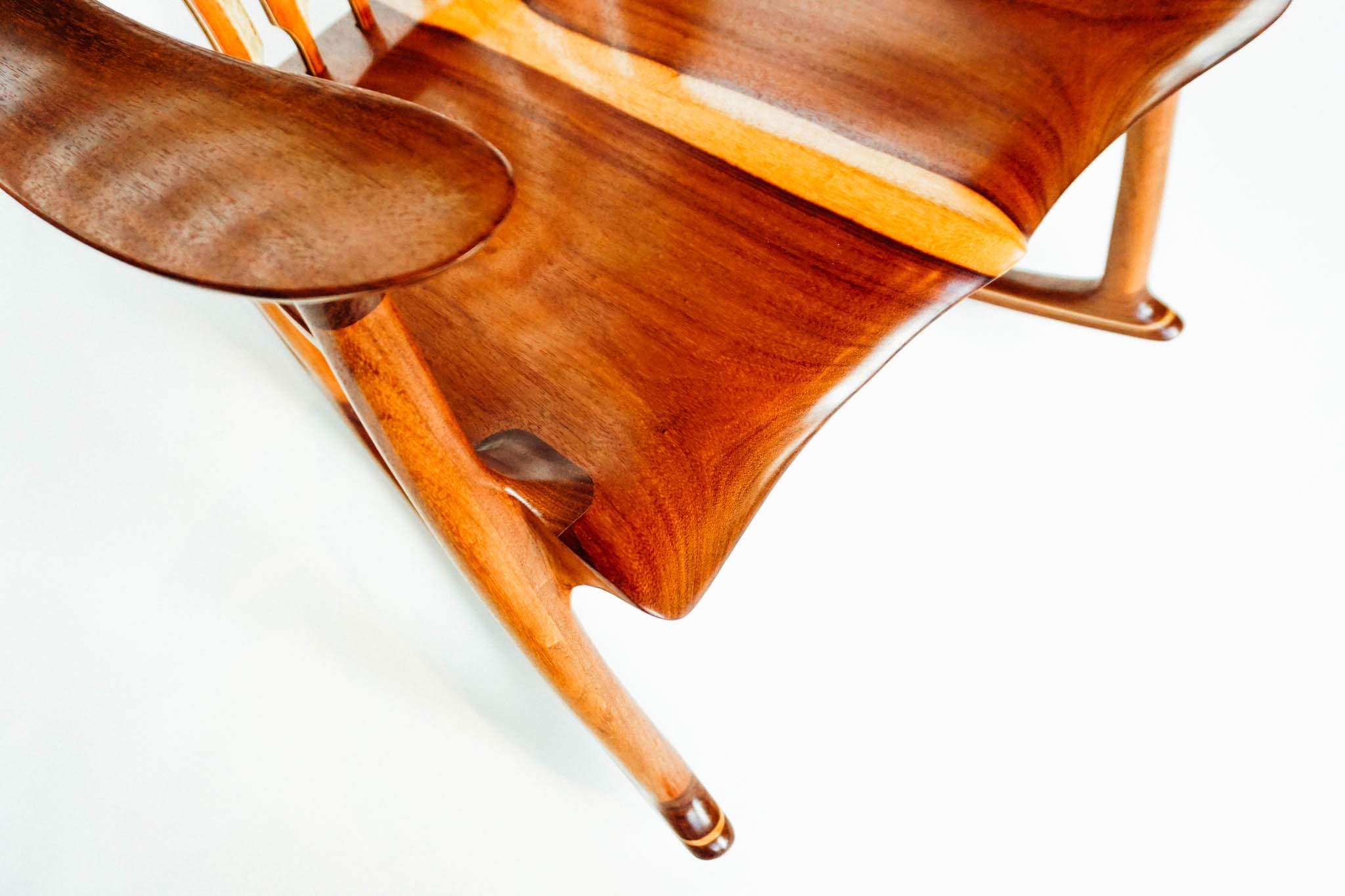 The chair arms are contoured for a comfortable fit whether relaxing or reading.