The versatile low back chair in macawood. The out and downward curve of the arms provide the signature and timeless look of this chair. This chair is approximately 31 inches tall by 21 1/2 inches wide.
Similar to the rocking chairs the seat is hand sculpted for beauty and comfort. The outward curve of the arm matches the outline of the seat.
The gentle smooth outward curve of the arm provides a comfortable resting place for your forearms and hands.
The lowback provides comfort and support for a wide array of body types.
The signature down and outward curve of the arm of this chair makes it unique. It can only be achieved by hand carving.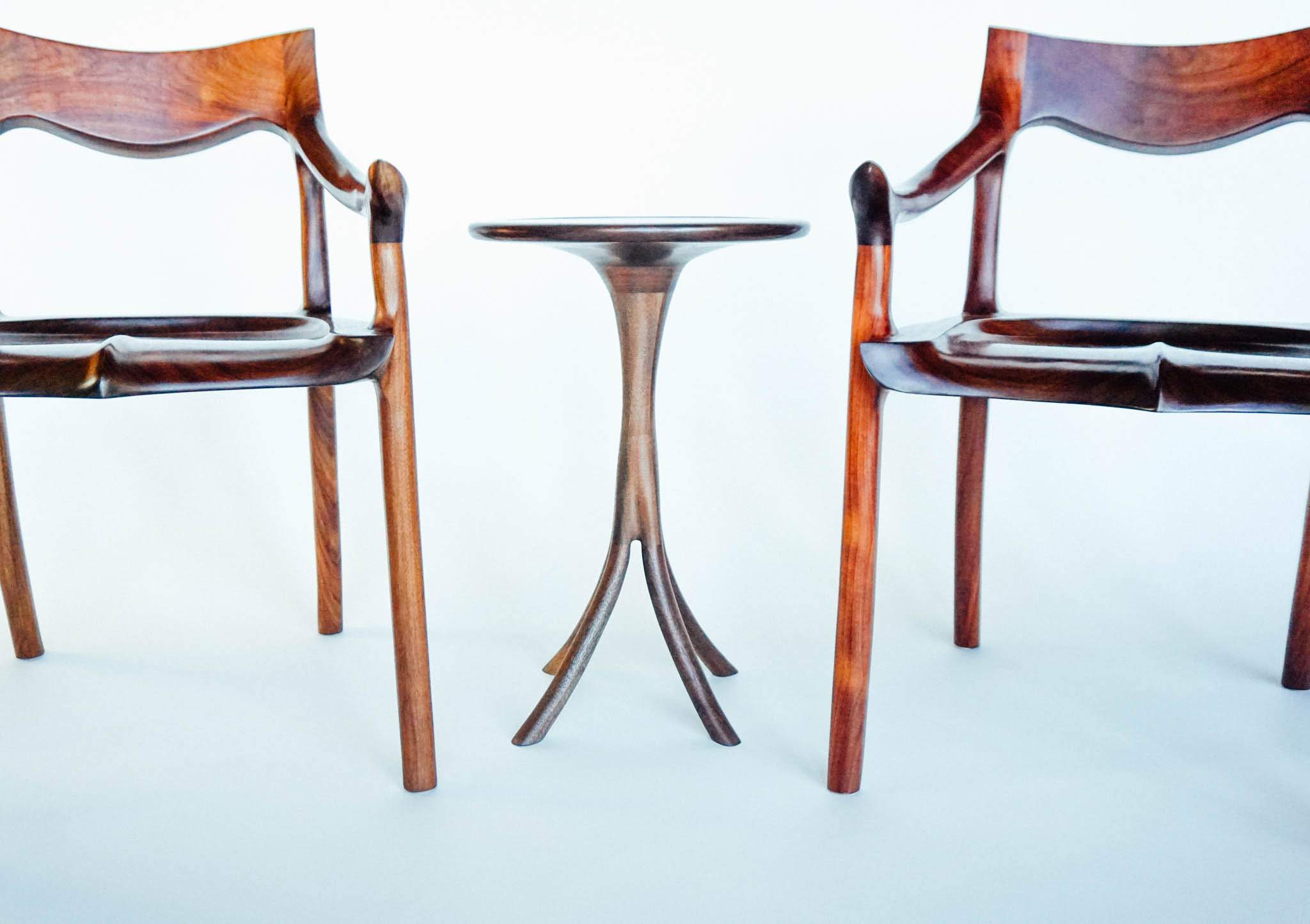 The Tea for Two table also pairs perfectly with the lowback chairs.