These hollow forms and the natural edge bowl are in maple burl. The larger hollow forms are about 11" in diameter and 13" tall. The smallest is about 4" in diameter. They provide a great decorative highlight as a standalone piece or in groups.
From smallest to largest: macawood, spalted maple and figured walnut.
An arrangement of hollow forms in maple burl.
This was a very challenging piece to hollow. It is held together by only a few inches of wood toward the bottom. I was both excited and surprised with it's successful completion.
This walnut platter is about 15" in diameter. It was such a beautiful piece of wood but as I started to turn it I noticed some soft spots which were going to come out. I was able to fill the voids with epoxy and save the piece. The voids make a nice contrast for the eye.
This large natural edge maple burl bowl is a great display piece. It is approximately 15" in diameter and 12" tall.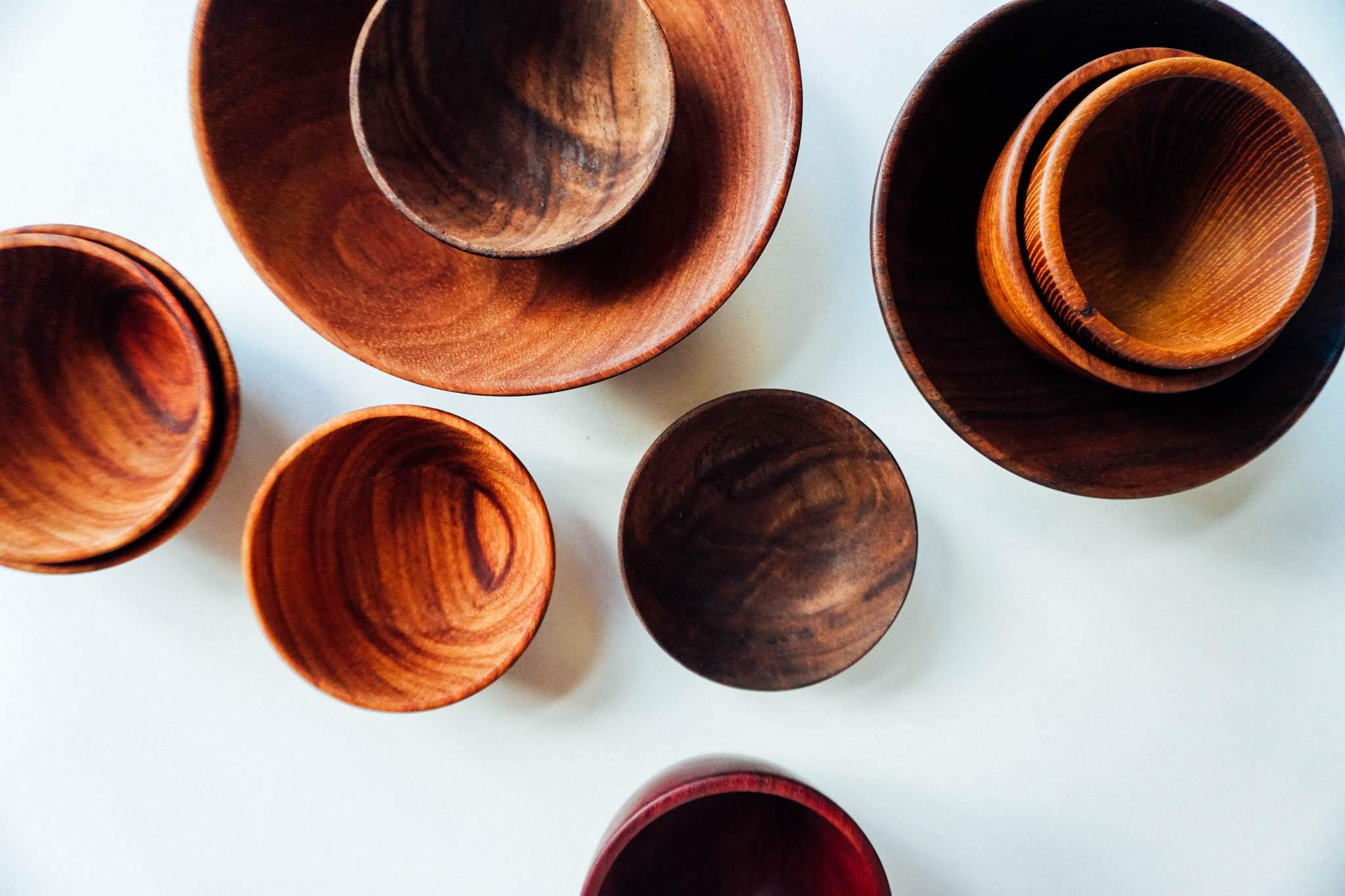 Sometimes it is fun to have a tiny bowl for your finishing salt to set on the table. These are about 2" in diameter.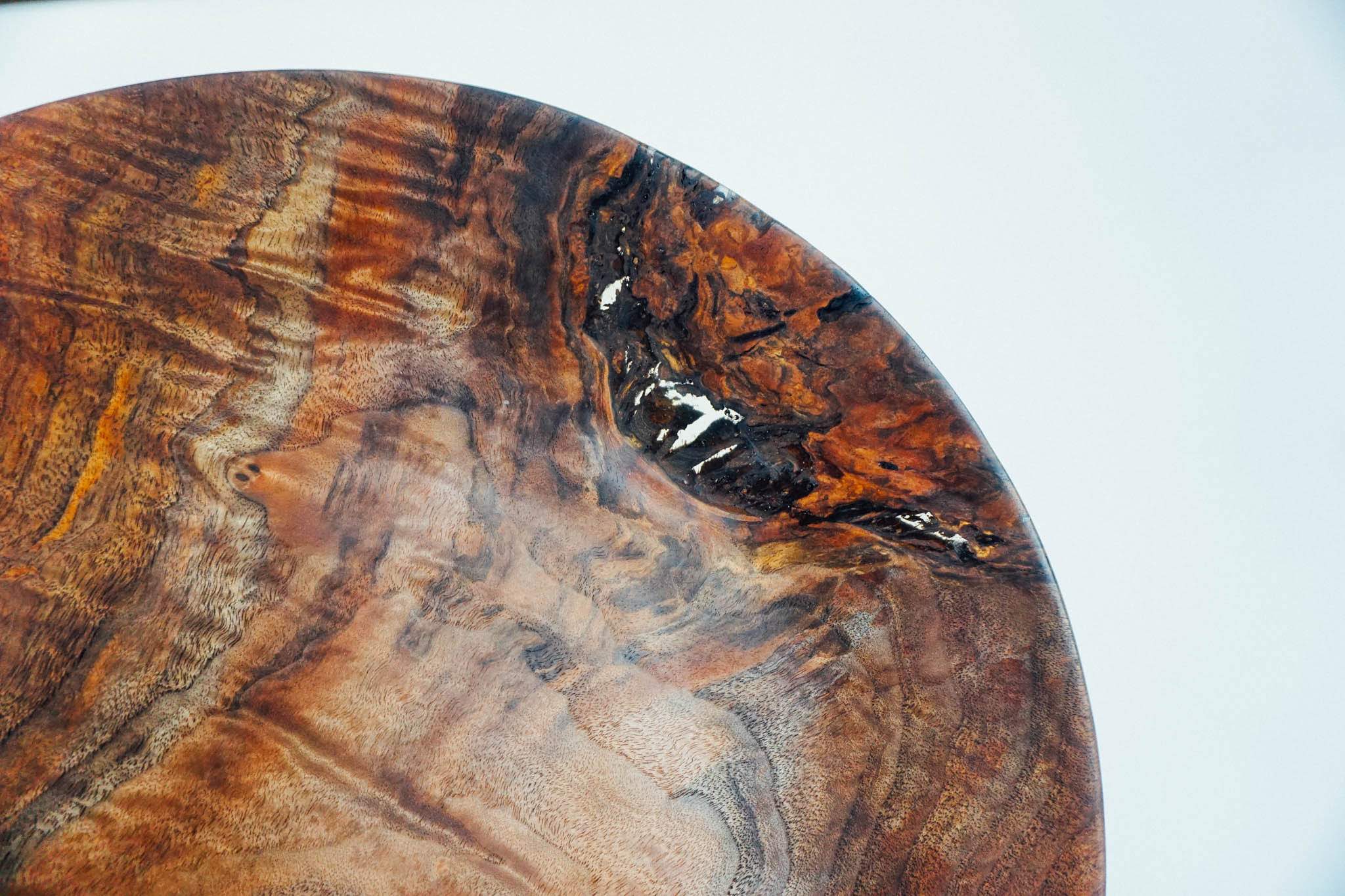 A close up of this beautifully figured walnut platter with the epoxy filled void.
A collection of figured black walnut.
I have made a lot of salad bowls over the years. I try to find interesting wood to make the bowl beautiful. My standard salad bowl is about 13" in diameter and 8" deep. While this seems to be the favorite size they can be made to your specification. This bowl is made from figured claro walnut.
Photo: Pf Woodworking
Figured maple salad bowl.
Photo: Pf Woodworking